A simple wedding
by cricketjeff on March 28, 2008.  © Jeff Green, All rights reserved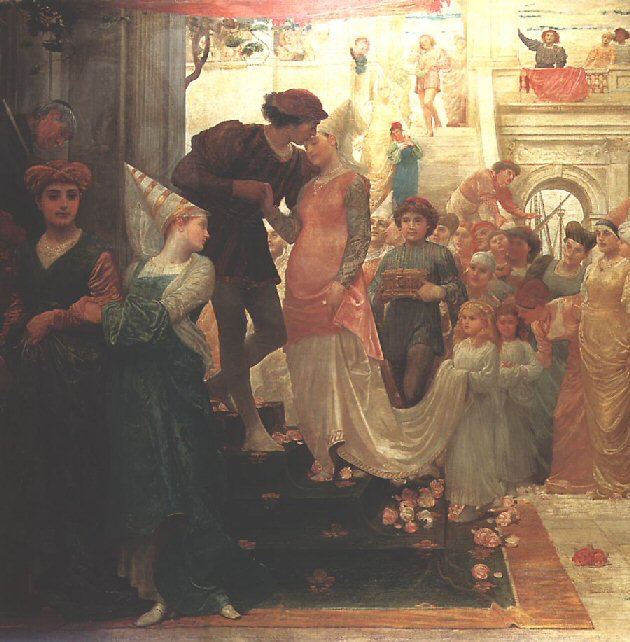 She feels the same beneath his kiss
As on the day they met.
His tender touch evinces bliss
And sweeps away regret.
They met beneath the linden tree,
That guards the old lytch-gate
And from that day her heart soared free
She welcomed in her fate.
She could not marry Squire Brown,
Whose lands are rich and wide,
A man of honour and renown
And influence beside.
For love has stolen all her heart
And holds it safe and well.
She now accepts her chosen part
And knows where she will dwell.
A simple man, though not so poor,
He'll work to keep her fed.
Through all the years he'll give her more
And keep her in his bed.
He's handsome it can't be denied
Though he's not draped in gold
The bridegroom of our blushing bride
Will love her 'til she's old
So all the town are glad to see
Her beauty crowned in smiles
A better match there cannot be
For very many miles
In all the happy times they'll share
This brand new man and wife
Will dedicate their utmost care
To build a perfect life.
Author notes
Picture credit
http://www.sherryweb.com/wedding/paintings.asp
---